Adoptions
Creating families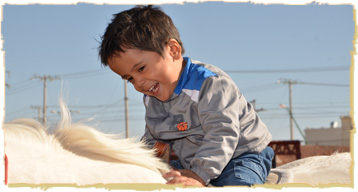 All children under the care of "Los Ojos de Dios" are part of our Adoption Program. We make an effort to unite our babies with adoptive families from all around the world and find them a brand new opportunity to love and be loved as a new member of a caring family to find a promising future.

They will have the chance to become the man, the woman or maybe the father or mother of the future who will lead the happy, fulfilling life they deserve.

This is our mission. You can be part of it through "Los Ojos de Dios". Because this is the Greatest Love….!